Meet all Bird Friends in Your Backyard
After millions of images training Al, this smart feeder can identify over 10,000 species of birds.

Not only does the fruit holder make it easy to insert apples, oranges, and other fruits that birds love to eat, but it also provides a fun and interactive way to observe the birds as they rest and play. You'll love watching as different species of birds come to your feeder and enjoy the fruits you've provided.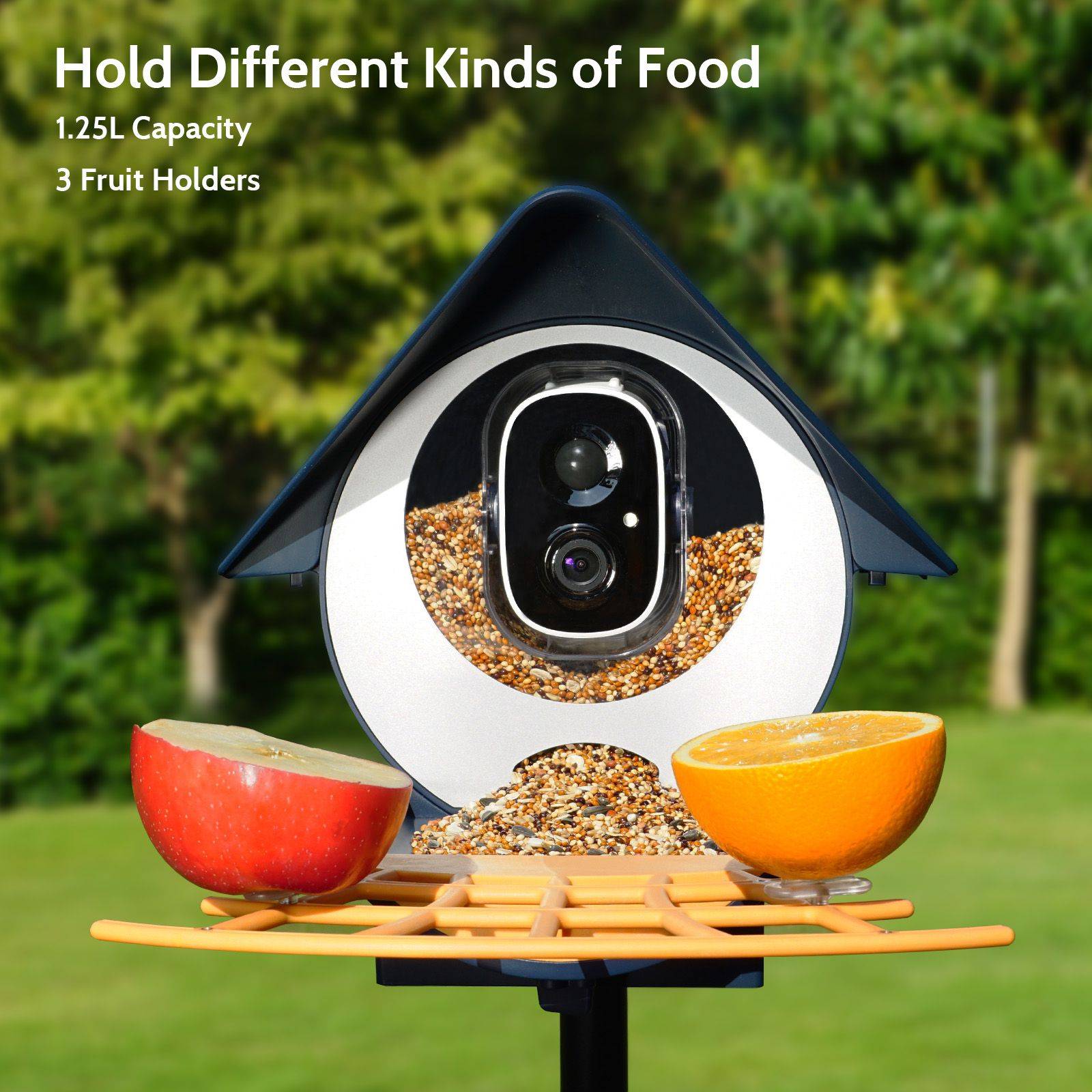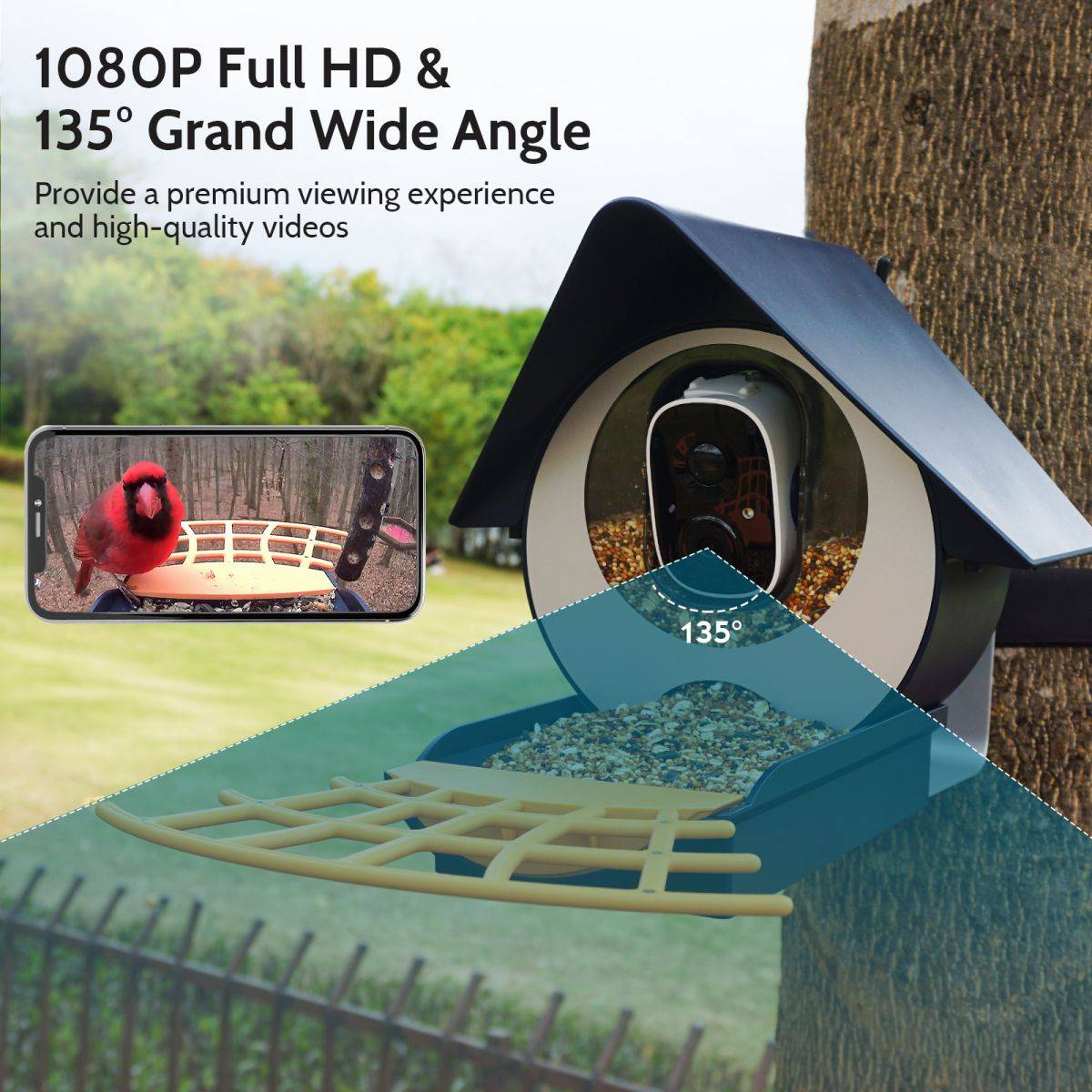 Capture Every Detail and Movement
The Birdkiss smart bird feeder is designed to provide you with smooth and crystal-clear videos of your feathered friends. By utilizing advanced lens technology and boasting a 1920x1080 Full HD resolution, you can capture every detail and movement with stunning clarity.
Share the Joy of Your Backyard
You can share your videos and photos with family and friends, spreading the joy of bird-watching to everyone you know.
Observing Fascinating Behaviors
You can attract a variety of bird species to your feeder and capture their unique behaviors and interactions. From watching birds feed to observing them play and interact with each other, the Birdkiss smart bird feeder provides an amazing window into the world of birds.